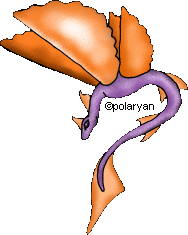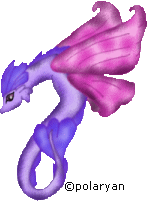 You step back into the humidity, and into a grove of nectar-fleur trees. These trees, taller than redwoods, with strong trunks and branches, are home to glowing fungi, twisting vines, and big, beautiful, sweet-nectared flowers. It seems that a handful of dragon-like creatures are hovering around, sipping at the nectar and ambrosia and swooning, drifting lazily about with their little mates. No, not quite dragons, more like birds, or if not that, at least a kind of avian. They are too delicate and graceful to be draconic. And as several of these fragile avians come to sit and hover a-buzz around your head, you hear in the humming of their wings the word: Drizzil.
When you touch them, they sing out their names, flashing, sparkling, shimmering names that befit their own images.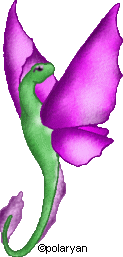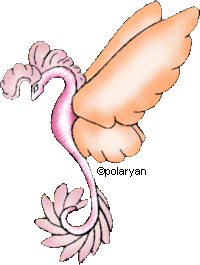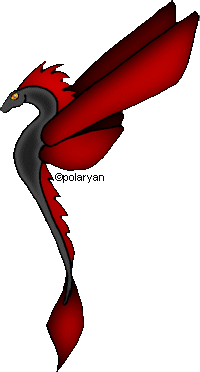 Creepy-crawling a long the jungle floor are jeweled grubs. You know that someday, they might turn into butterflies, or some other glittering avian creature, but for now they are just fairly cute to look at.